1 event,
Day of Celebrating the Torah
1 event,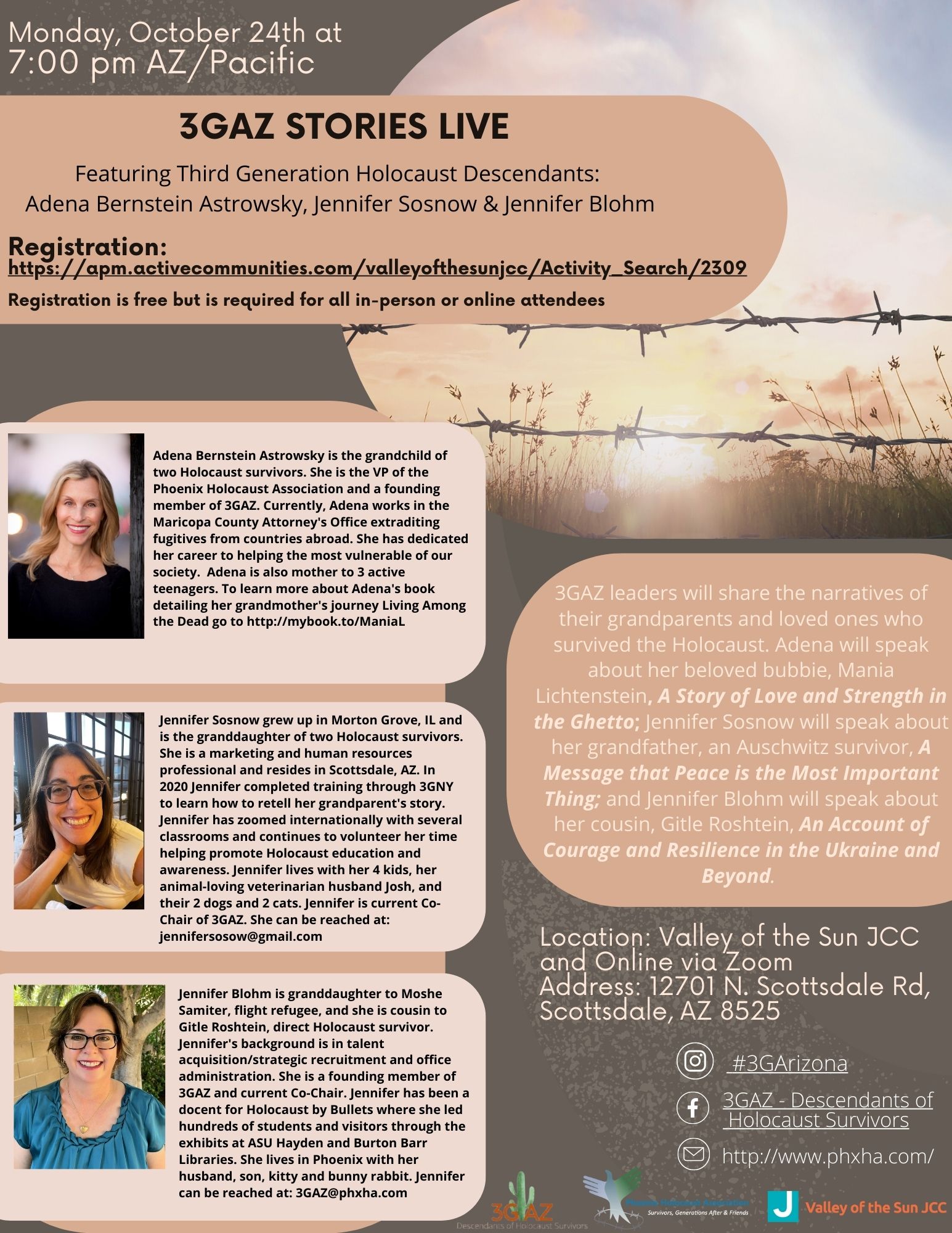 Monday, October 24th at 7:00 pm AZ/Pacific Featuring Third Generation Holocaust Descendants: Adena Bernstein Astrowsky, Jennifer Sosnow & Jennifer Blohm 3GAZ leaders will share the narratives of their grandparents and loved ones who survived the Holocaust. Adena will speak about her beloved bubbie, Mania Lichtenstein, A Story of Love and Strength in the Ghetto; Jennifer Sosnow will speak about her grandfather, an Auschwitz survivor, A Message that Peace is the Most Important Thing; and Jennifer Blohm will speak about her cousin, Gitle Roshtein, An Account of Courage and Resilience in the Ukraine and Beyond. Registration: https://apm.activecommunities.com/valleyofthesunjcc/Activity_Search/2309 Registration is free but is required for all in-person or online attendees
2 events,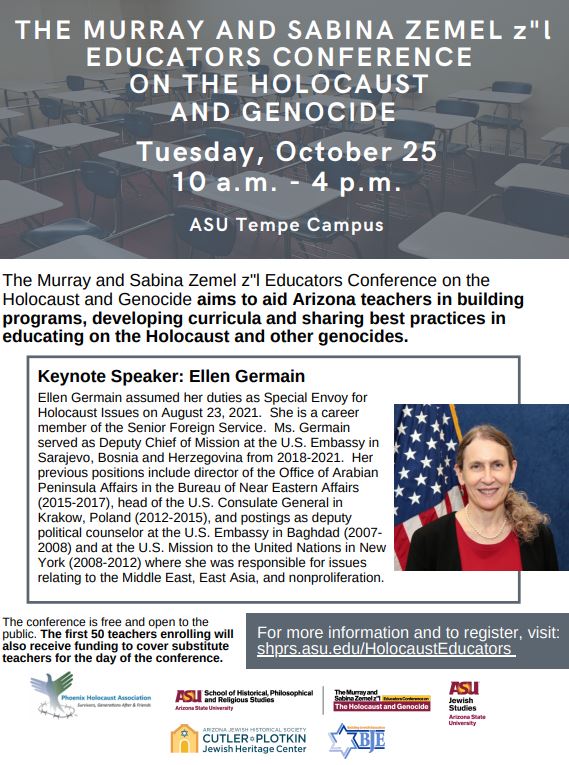 Tuesday, October 25 10 a.m. - 4 p.m. ASU Tempe Campus Keynote Speaker: Ellen Germain The Murray and Sabina Zemel z"l Educators Conference on the Holocaust and Genocide aims to aid Arizona teachers in building programs, developing curricula and sharing best practices in educating on the Holocaust and other genocides. The conference is free and open to the public. The first 50 teachers enrolling will also receive funding to cover substitute teachers for the day of the conference.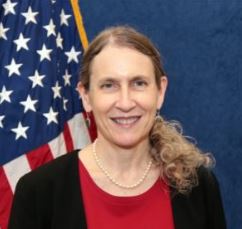 Ellen Germain, Special Envoy for Holocaust Issues, U.S. Department of State Ellen Germain assumed her duties as Special Envoy for Holocaust Issues on August 23, 2021. She is a career member of the Senior Foreign Service. Ms. Germain served as Deputy Chief of Mission at the U.S. Embassy in Sarajevo, Bosnia and Herzegovina from 2018-2021. Her previous positions include director of the Office of Arabian Peninsula Affairs in the Bureau of Near Eastern Affairs (2015-2017), head of the U.S. Consulate General in Krakow, Poland (2012-2015), and postings as deputy political counselor at the U.S. Embassy in Baghdad (2007-2008) and at the U.S. Mission to the United Nations in New York (2008-2012) where she was responsible for issues relating to the Middle East, …
Keynote Speaker for the Murray and Sabina Zemel z"l Educators Conference on the Holocaust and Genocide Read More »