Keynote Speaker for the Murray and Sabina Zemel z"l Educators Conference on the Holocaust and Genocide
October 25, 2022 @ 3:00 pm
MST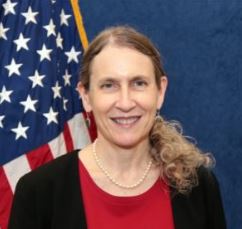 Ellen Germain, Special Envoy for Holocaust Issues, U.S. Department of State
Ellen Germain assumed her duties as Special Envoy for Holocaust Issues on August 23, 2021. She is a career member of the Senior Foreign Service. Ms. Germain served as Deputy Chief of Mission at the U.S. Embassy in Sarajevo, Bosnia and Herzegovina from 2018-2021. Her previous positions include director of the Office of Arabian Peninsula Affairs in the Bureau of Near Eastern Affairs (2015-2017), head of the U.S. Consulate General in Krakow, Poland (2012-2015), and postings as deputy political counselor at the U.S. Embassy in Baghdad (2007-2008) and at the U.S. Mission to the United Nations in New York (2008-2012) where she was responsible for issues relating to the Middle East, East Asia, and nonproliferation.
Tuesday, October 25 at 3 pm
Mirabella at ASU
65 E University Dr.
Tempe, AZ 85281
As part of a day-long conference for educators, the keynote address is open to the public. No charge.