The Arizona Department of Education
The Arizona Department of Education provides resources, training, and support for educators who instruct students in the history of the Holocaust and other genocides. Arizona House Bill 2241, known as the Holocaust Education Bill, requires that all Arizona public schools teach about the Holocaust and other genocides at least twice between 7th and 12th grades.
Easy-to-understand facts about the Holocaust for Teachers and Students
It is important to expand our efforts and support fact-based Holocaust education. Understanding the past and remembering the Holocaust correctly help to build a better future and prevent future crimes against humanity. The World Jewish Congress together with UNESCO established https://aboutholocaust.org/en to provide the world with the basic Facts About The Holocaust.
Profile Cards of Holocaust Survivors Who Made Their Home in the Greater Phoenix Area
All 54 Holocaust survivors included in these Profile Cards lived in the greater Phoenix area after immigrating to the US. While many are still alive (and some speak to schools), over half have since passed away. Teachers using the Holocaust Timeline Activity from the United States Holocaust Memorial Museum (https://www.ushmm.org/teach/holocaust-lesson-plans/holocaust-timeline-activity) can substitute local Profile Cards or use them in addition to the ones provided by USHMM.
* it is recommended to print these 54 Individual Profile Cards on 67-lb cardstock and then cut in half. 
Videos for Classrooms Featuring Arizona Holocaust Survivors and Descendants
Resilience: Reflections of Arizona Holocaust Survivors
Phoenix Holocaust Association in partnership with Arizona Jewish Historical Society present a video for high school students in 2020 a task force was formed, bringing together educators, professors, survivors, and other community members to create a toolkit for educators to support them in responsible, high quality Holocaust education. 
The Hidden Children: Reflections of Arizona Holocaust Survivors
Two Arizona Holocaust survivors tell the stories of their survival during WWII as hidden children and the fate of their families. The film is geared to middle  school students who are learning about the mass genocide of European Jews known as the Holocaust. A guide for teachers is available with a glossary of terms, discussion questions and links to additional resources. Hidden Children  is a project of Phoenix Holocaust Association in partnership with Arizona Jewish Historical Society.
Inheriting the Holocaust: Children of Survivors in Arizona
This 32-minute video is an eye-opening discussion by five children of Holocaust survivors. They talk about their parents' experiences surviving the Holocaust and how their lives as refugees have impacted this next generation. It is sensitive and informative and pairs well with a discussion of Maus as it also explores growing up with Holocaust survivors. This video is appropriate for middle and high school students. 
Hope Chest Remember the Holocaust
Hope Chest takes students on an immersive journey through one young man's harrowing experiences during the Holocaust. Oskar Knoblauch
was just 7 years old, living in Leipzig, Germany, when Hitler and the Nazi Party came into power. The curriculum and engaging teaching resources is designed to meet English language arts (ELA) and social studies standards, using critical thinking, inquiry, and arts integration strategies while supporting
social emotional learning (SEL). Lessons target 7th grade standards and is appropriate for grades 7 and up.
Tuscon Jewish Museum and Holocaust Center
The Tuscon Jewish Museum and Holocaust Center provides educational resources and lesson plans for middle school and high school teachers. These lesson plans also connect with the artifacts presented on display at the Holocaust Center. To learn more or to schedule a field trip to The Jewish Museum and Holocaust Center click the link below. 
A Conversation with Holocaust Survivors and Students
Students from Saguaro High School in Scottsdale and Dobson High School in Mesa ask questions of three Holocaust survivors in a 19-minute video.  The discussion is moderated by award-winning history teacher, Ashley Crose.  Featuring survivors Oskar Knobluch, Rise Stillman and Dr. Alexander White.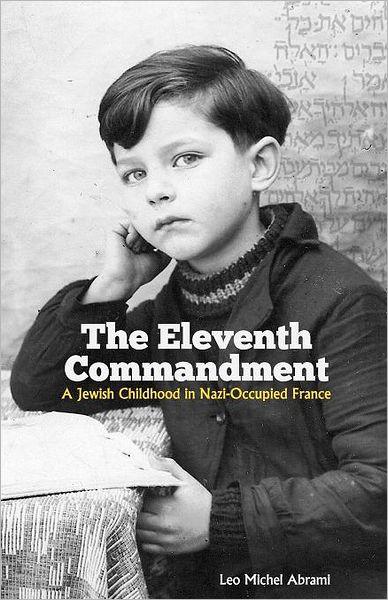 The Eleventh Commandment:
A Jewish Childhood in Nazi-Occupied France
by Rabbi Leo Michel Abrami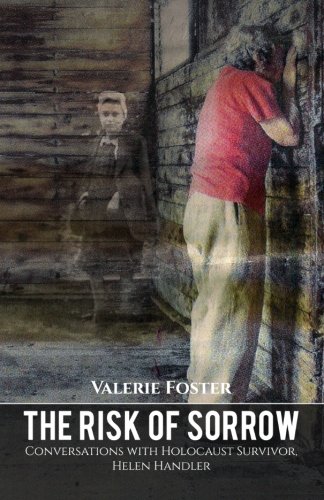 The Risk of Sorrow:
Conversations with Holocaust Survivor, Helen Handler
by Valerie Foster, Helen Handler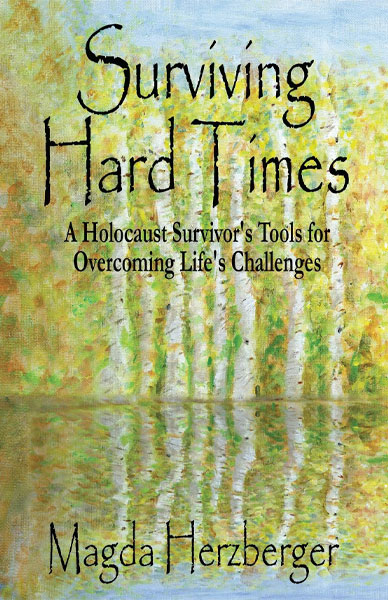 Surviving Hard Times, Survival and Numerous Other Books
by Magda Herzberger
A Boy's Story A Man's Memory: Surviving the Holocaust 1933-1945 
by Oskar Knoblauch
From Miracle to Miracle: A Story of Survival 
by Alicia Fleissig Magal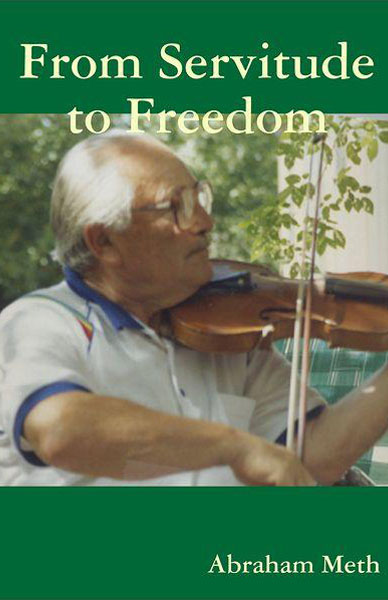 From Servitude to Freedom 
by Abraham Meth
In the Ghetto and in the Forest 
by Kalman Minushkin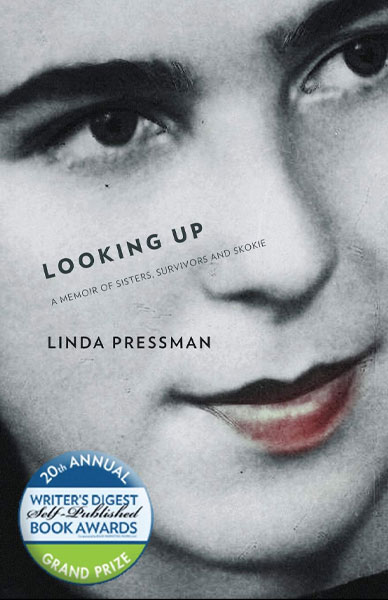 Looking Up: A Memoir of Sisters, Survivors and Skokie 
by Linda Pressman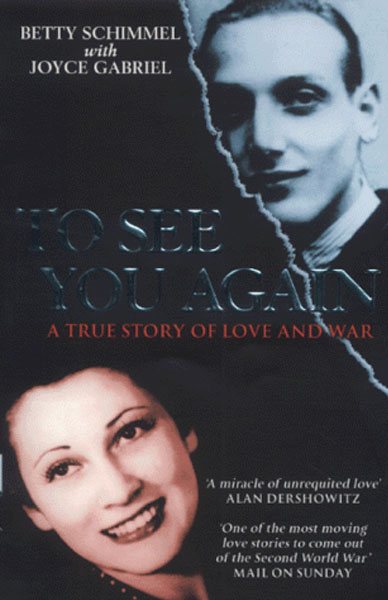 To See You Again:
A True Story of Love and War 
by Betty Schimmel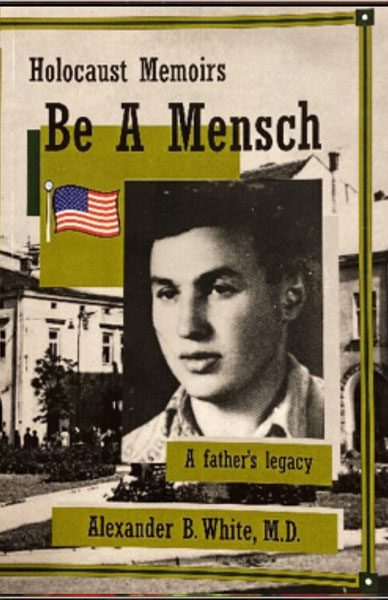 Be A Mensch:
Holocaust Memoirs 
by Alexander B. White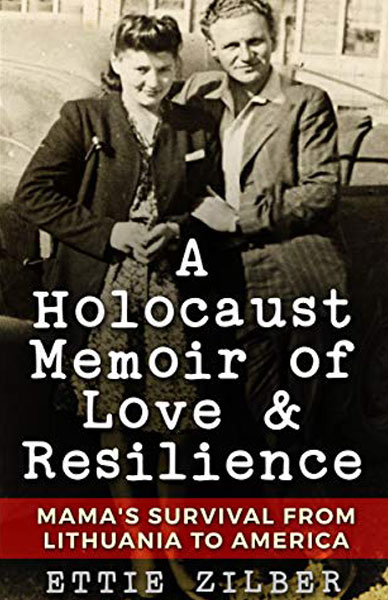 A Holocaust Memoir of Love and Resilience: Mama's Story from Lithuania to America 
by Ettie Zilber
The Birds Sang Eulogies:
A Memoir 
by Mirla Geclewicz Raz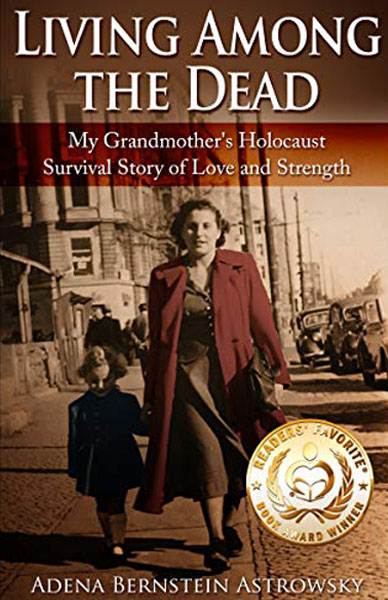 Living among the Dead: My Grandmother's Holocaust Survival Story of Love and Strength (Holocaust Survivor True Stories WWII Book 
by Adena Bernstein Astrowsky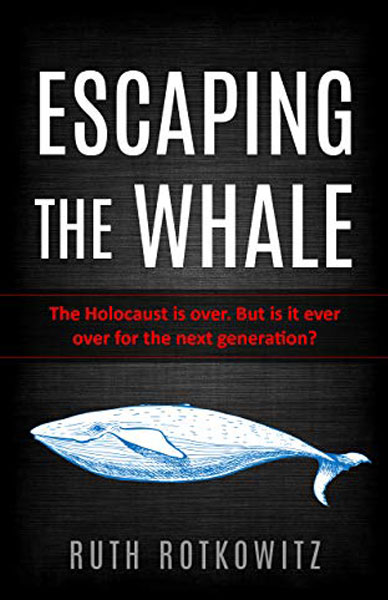 Escaping the Whale: The Holocaust is over. But is it ever over for the next generation? 
by Ruth Rotkowitz
Lonely Chameleon
By Marion Weinzweig
Silent Conversation by Janice Friebaum © 2006
Do not mistake our silence for indifference. 
Do not assume we don't care because we don't ask.
Like you, we hold much more than meets the eye or ear.
You were mute to free our spirits. 
You kept secrets to spare us grief. 
Yet we were tethered to your pain and mourned for your losses. 
How could you know your eyes spoke volumes and your silence painted pictures? 
How could you know that not answering our first question would teach us to never ask another? 
No one told you what to do with the weight of ineffable trauma. 
No one told you what to say to the kinder. 
What if you started to speak and never could stop?
What if you never spoke and lost all memory? 
There was no book to show you the way, no light to guide your parenting in your orphan darkness. 
We knew how thin the shells of your sorrow. 
We felt the tank traps before your "no entry" zones.
Nothing separated us in our dance of mutual protection. 
In perfect step we moved:
not-too-close, not-too-much, not-so-soon, please don't push.
If you think we didn't care,
we thought you didn't either.
If you think we didn't need your burdens,
we thought we wouldn't trouble you with ours.
Quietly you despaired
that we may never want to know.
We lamented the history – our history –
that you would never let us have.
You thought, we thought.
You assumed, and so did we.
All to keep us safe, all to keep you unhurt.
This is our story, you and us.
This is the dance
of those who suffered, and their children.
This is our story, we continue the dance…
however flawed, however ungraceful,
protecting one another,
inventing the steps in our conversation of love.
If you now have answers
please know we have questions.
Together, we will write the guidebook never written for us.