Each year, the Phoenix Holocaust Association holds a community-wide commemoration to remember the six million Jews who were murdered in the Holocaust and to honor local survivors. 
Resilience:Reflections of AZ Holocaust Survivors
Three Arizona Holocaust survivors tell the stories of their survival during WWII and the fate of their families. The film is geared to high school students who are learning about the mass genocide of European Jews known as the Holocaust or Shoah. A guide for teachers is available with a glossary of terms, discussion questions and links to additional resources. Resilience is a project of Phoenix Holocaust Association in partnership with Arizona Jewish Historical Society.
The Ratline Book Discussion
Phillipe Sands discusses his book The Ratline, the story of Otto von Wächter's role in war crimes against the Jews in Poland
One man's crusade against Lithuania's distortion & revision of the murder of its Jewish citizens
PHA is honored to host a presentation with General Eder on her newest book The Girls Who Stepped Out Of Line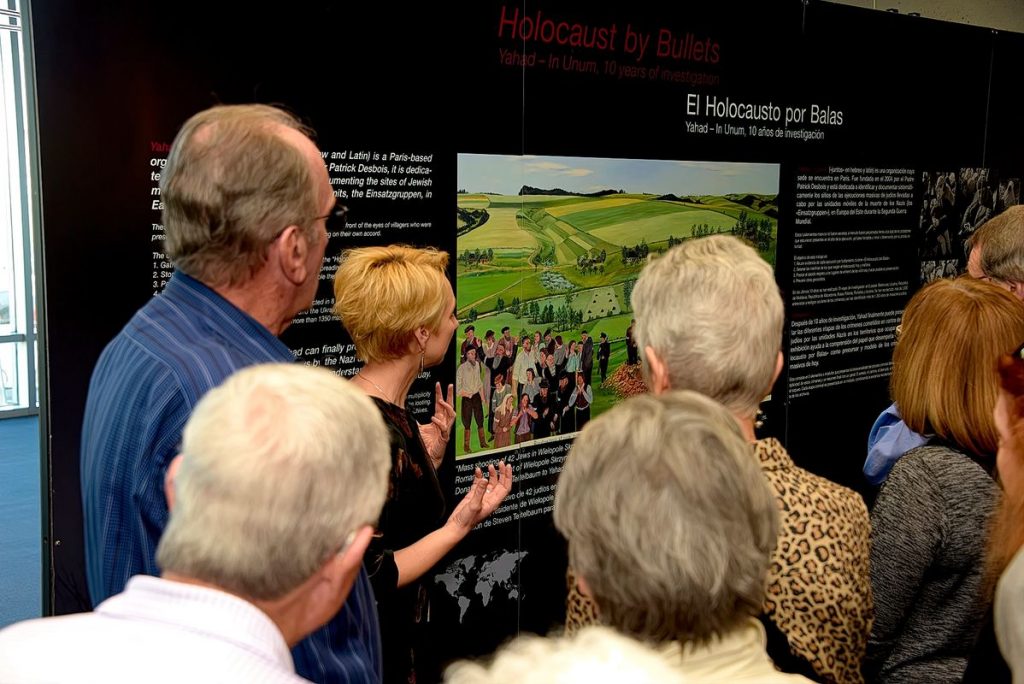 The Holocaust by Bullets exhibit will be on view at ASU from early March through the end of April 2022. Father Patrick Desbois will be the keynote speaker for Genocide Awareness Week on April 4, 2022, at 7:30 pm.  He will speak at the Memorial Union on the Tempe campus of Arizona State University. Please click here to see photos from our debut events in early 2020.