EVJCC Generations After Meeting
February 9, 2022 @ 11:00 am

-

12:30 pm

MST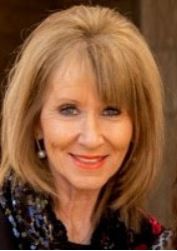 Register below to receive the link. The topic is the "Holocaust by Bullets" exhibit. Learn more about the exhibit There is no Zoom link in this email. To Register for Zoom Link you must go to the EVJCC page.
https://www.evjcc.org/

generations

–

after

/
About the speaker:
Doris Lazarus is the proud daughter of two Holocaust survivors. Both of her parents survived the ghetto, over 2 years in Auschwitz-Birkenau, the death march and subsequent camps. Together they survived a total of 7 death camps. They met and married in a Displaced Persons camp 1 year after liberation.  Doris has dedicated her life to Holocaust education and remembrance.  She worked for Steven Spielberg's Shoah Foundation from 1993-1997 and interviewed over 125 Holocaust survivors from the Midwest as part of that project.
Doris
is a founding member of both the U.S. Holocaust Museum and the Illinois Holocaust Museum.  In 1998, she participated in the U.S. Museum's first mission to Auschwitz.  She has given many lectures on the Holocaust and has been a docent at the Illinois Holocaust Museum for 13 years.  She is also a certified speaker on the Museum's 2nd 
generation
 Speaker's Bureau.  In addition, she is a moderator for the Illinois Holocaust Museum's Survivor Hologram Technology. In 2019, while in Phoenix, she served as a docent for the Holocaust By Bullets Exhibition.