Catching the Body Collector
March 6, 2022 @ 11:00 am
MST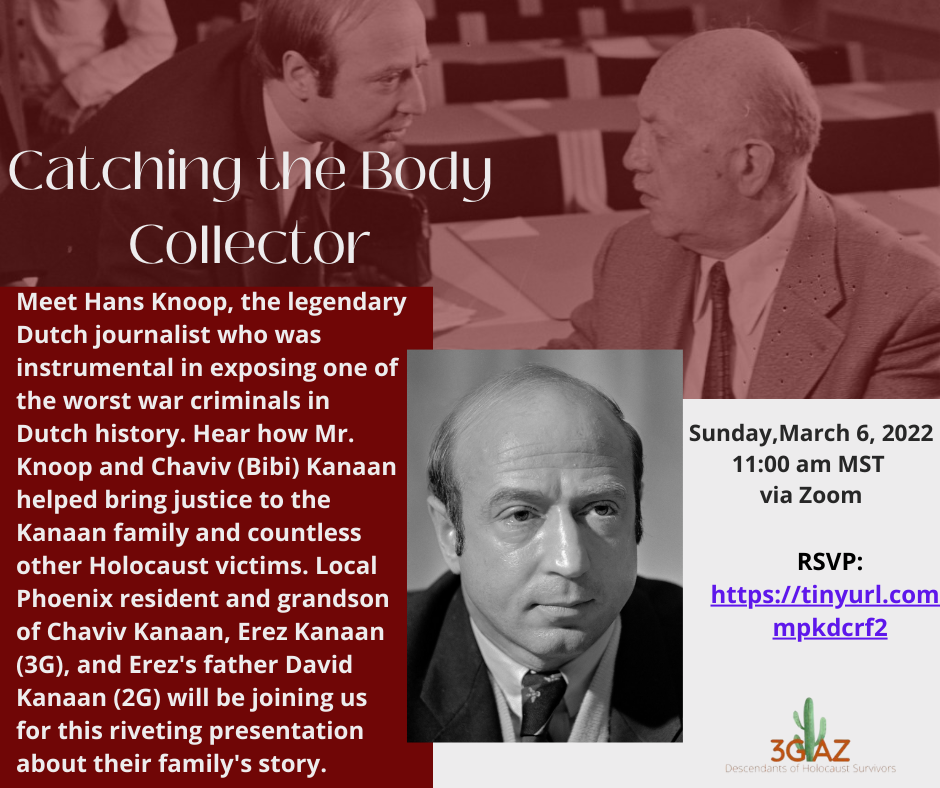 Join 3GAZ for this Exciting Online Event!
Catching the Body Collector
Meet Hans Knoop, the legendary Dutch journalist who was instrumental in exposing one of the worst war criminals in Dutch history. Hear how Mr. Knoop and Chaviv (Bibi) Kanaan helped bring justice to the Kanaan family and countless other Holocaust victims. Local Phoenix resident and grandson of Chaviv Kanaan, Erez Kanaan (3G), and Erez's father David Kanaan (2G) will be joining us for this riveting presentation about their family's story.
Sunday, March 6, 2022
11:00 am MST
via Zoom
Register: Catching the Body Collector Registration, Sun, Mar 6, 2022 at 11:00 AM | Eventbrite